Unlock Instructions
How to unlock your iPhone
Actually there is no need to Enter an "Unlock Code" on Apple iPhone, all the process is done via iTunes once you receive from us the confirmation of Unlock.
Dial *#06# to find your IMEI number
Purchase your iPhone unlock using one of our iPhone unlock services online.
If you've not got the original SIM, you'll need to reset the phone before it can be unlocked.
Power down the phone, then replace the old SIM card with a SIM from a different network.
Check that the iPhone is able to connect a phone call over the new network.
How to unlock your iPhone - Method 2
Install the last version of iTunes
Make sure your iPhone is updated with the lastest version of Firmware (Currently iOS 10.3.2)
Switch on your iPhone with a NOT Accepted SIM Card
Connect your iPhone to your computer using the Original USB Cable
Launch iTunes & wait until iTunes detect your iPhone
Now disconnect your iPhone and reconnect it after 10 seconds.
Your iPhone is now Unlocked.
PS: in Case your iPhone is not unlocked, just do "Restore" !
---
How to unlock your Samsung
Dial *#06# to find your IMEI number
Purchase your Samsung unlock code using one of our Samsung unlock services online
Your code will be emailed to you
Use your new SIM Card
Insert your new carrier's SIM card and reboot, you will be prompted to enter your unlock code.
Enter the 8 or 16 digit unlock code that you received by email and then press unlock.
There is no other step! You should now be able to use your phone on any GSM networks.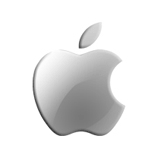 Unlock Apple Phone | Unlock Codes
Unlock your Apple phone today with HYPERUNLOCK:
We supply Apple unlock codes for 27 Apple cell phone models. Since launching this phone unlocking service, over 292,920 customers have already received Apple unlock codes.
It doesn't matter if it's an old Apple, or one of the latest releases, with HYPERUNLOCK you will find a solution to successfully unlock your Apple, fast. There's no need to send us your phone, just provide us the Serial Number (IMEI) of your phone and we will promptly deliver your unlock code. If at any stage you feel lost or unsure, our dedicated team of customer support staff are on hand to help you with your phone unlocking needs.
To unlock your Apple today, just select the correct phone model by using the drop down menu or typing the exact model in the search form below. In no time, we will present you with the solution(s) to free up your Apple cell phone from any Network Lock once and for all, and at the most competitive rate too !Choose your apple Phone for UnlockingSelect your phone mode